Everything Changes Over Time and Root Canal Are No Exception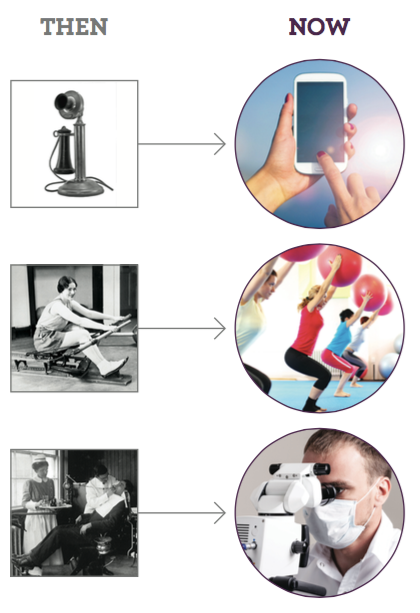 Advancements in training, equipment, technology and anesthesia are what make modern root canal treatments safe and painless. These days, Endodontists are successfully saving more than 17 million natural teeth each year. This is because the old days of archaic dental equipment, low quality x-rays, and unsafe restorative and extraction methods are gone.
Today, endodontists use digital image scanners that not only get a better view of your full jaw, but they expose patients to less radiation than traditional x-rays. The results are immediate and allow endodontists to zoom in on the digital scan to show you a much clearer picture of your jaw and teeth. We invite you to learn more about the following advanced technologies that we use to improve the safety, visibility, and effectiveness of x-ray:
Cone Beam Computed Tomography (CBCT)
Digital Radiography
There have also been impressive advancements in technology that enhance visibility and magnification during treatment. Today, endodontics is viewed as a microscopic procedure. What this means is that there is a need for a clinician to perform the procedure under a magnified treatment field. The use of loupes, microscopes, and endoscopes in endodontic treatment has enabled endodontists to magnify a specified treatment field beyond that of older equipment. This means that we can now zoom in about 32 times more than we used to. Nowadays, the use of a microscope is considered the standard of care.
These magnification technologies, in turn, have led to the miniaturization of both endodontic non-surgical and surgical instruments. Today's ultrasonic handheld instruments are one-quarter the size of traditional dental equipment, enabling more precise instrumentation. In root canal surgery (apicoectomy), surgical incisons can be much smaller because of the use of microinstruments. As a result, the success rate is higher and healing is quicker and more predictable. Tiny surgical mirrors allow endodontists to see each root channel with more clarity. And microsurgical irrigators provide precise directional control of air and water, allowing teeth to be completely rinsed, dried and inspected before filling material is placed in the tooth. We invite you to learn more about the following advanced technologies that we use to give you the best care during a root canal treatment:
Apex locators
Ultrasonics
Rotary Instruments
Obturation Equipment
As you can see, the techniques endodontists use today not only make root canal treatment less painful, they also result in teeth that can last a lifetime and overall improvement in the quality of life.
If you are experiencing tooth pain, or if a root canal treatment has been suggested by your dentist, call Fifth Avenue Endodontics for an immediate appointment. As your New York City root canal endodontist, we specialize in saving your natural teeth.