Root Canal Treatment Specialist in NYC

There are two signs that you may need root canal treatment. Most persons experience persistent pain before a root canal procedure. A few are unaware that there is an issue and are alerted by our experienced endodontists. Many wonder if their doctor's recommendation on having root canal treatment is essential. The process removes infections from the teeth and prevents them from future infections. Contacting Fifth Avenue Endodontics for your Manhattan Root Canal treatment could save pain, frustration, and time. Fifth Avenue Endodontics will ensure you get the most effective root canal treatment.
Why Is A Root Canal Necessary?

Root canal treatment helps remove bacteria from an infected tooth. The procedure is so effective that chances of reinfection are extremely low, thus saving your natural tooth. Therefore, you should never be worried if your endodontist recommends this procedure. During the dental operation, your dentist replaces the affected area with a root filling, ensuring there is no more tooth decay or damage. If you leave the tooth untreated, there is a high likelihood of abscess leading to severe pain and eventual tooth loss.
Signs You Need Root Canal Surgery

Each Root Canal Specialist in New York is unique, so you do not want to visit a random Endodontist. Visiting Fifth Avenue Endodontics ensures you receive the very best root canal treatment. There are a few dental problems to watch out for as an indication that you need a root canal treatment procedure as indicated below:
Tooth tenderness while chewing or touching
Swelling
Tooth discoloration
Persistent pain
Loose tooth
Can You Save All Teeth Using A Root Canal Procedure?

Although dentists can treat all teeth, some are beyond saving. Teeth with severely damaged roots or lacking excellent bone support do not fall in this category. There are advancements in dentistry to save teeth lost over the past couple of years but consult Fifth Avenue Endodontics for the options available to you.
What's The Cost for Root Canal Treatment in New York?

The Root canal treatment cost in New York varies based on the restoration procedure needed. Also, our endodontists evaluate fees based on the tooth they will repair. The most ideal way to know what to expect is to contact Fifth Avenue Endodontics for a consultation.
Why Is Fifth Avenue Endodontics, Manhattan, the Best Root Canal Treatment Place?

The Fifth Avenue Endodontics team has the finest, most experienced, and caring endodontists in root canal procedures, offering their patients exceptional services. With this team, you will get:
A painless procedure due to the advanced technology the dentists use.
Accurate results since the team use accurate digital imaging technology and the proper devices to perform root canal procedure.
Provide long-lasting results such that you never have to undergo this procedure any time soon.
Experiencing pain or need immediate help?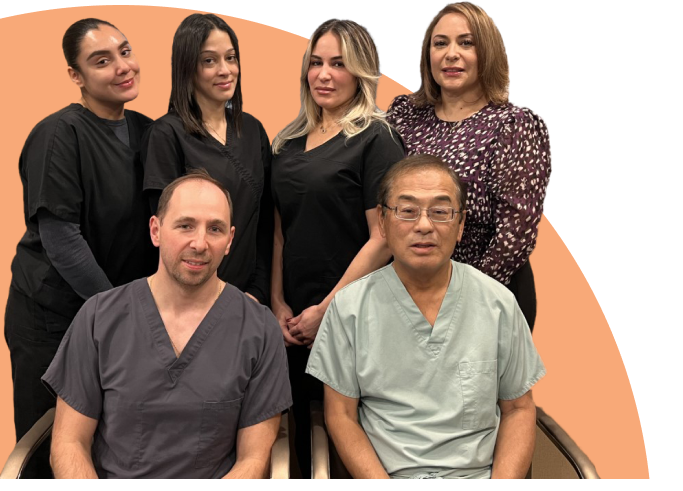 Our priority is not just your teeth. We welcome and care for you just like family.