Dr. Iofin Elected President of New York State Association of Endodontists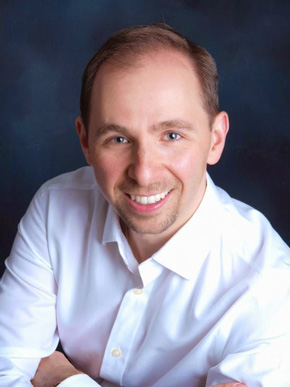 Dr. Aleksander Iofin was recently elected to serve as the President of the New York State Association of Endodontists, after completing his term as Treasurer and then Vice-President of the organization.
In Dr. Iofin's new role as President, he looks forward to giving back and helping not only improve health services for the public, but also advancing the art, research, and science of Endodontics.
As the leader of the New York State Association of Endodontists, Dr. Iofin is responsible for organizing a cutting-edge educational program at the Greater New York Dental Meeting, the largest dental meeting in the country—with over 53,000 attendees—this upcoming November at the Javits Center in New York City.
In Dr. Iofin's practice, Fifth Avenue Endodontics at Rockefeller Center, he focuses on integrating state-of-the-art tools and patient education into his work to help provide a pain-free (and dare we say pleasurable?) experience for all of his patients.
Because at the heart of it, Dr. Iofin believes comfort is the key to a successful patient experience. His patients couldn't agree more.
The Fifth Avenue Endodontics team, including partner Dr. Syngcuk Kim, one of the most respected endodontists worldwide, distinguishes their practice as being on the vanguard of technology in patient care, integrating microsurgery and advanced technology into their practice such as the Cone Beam Computed Tomography (CBCT), a new diagnostic scanner that gives one of the best quality 3-D "real time" images available on the market today.
Dr. Iofin practices endodontics full-time at Fifth Avenue Endodontics and teaches part-time as an Assistant Clinical Professor of the Department of Endodontics at Columbia University College of Dental Medicine and Adjunct Assistant Professor at the School of Dental Medicine, University of Pennsylvania.
So yes, you could say Dr. Iofin knows A LOT about root canals and patient care.
If you need a tooth saved, schedule your consultation by contacting us here or calling: 212-757-1000.