How to choose a Dentist
Not all dentists are alike. You obviously have choices, so do you like your current dentist? If not, there's no reason not to change. You have choices in dental care and the reality is that some dentists are better than others. Just like any profession, some are more skilled and have better customer care and "bedside manner". Don't feel guilty about switching, because your dental health is important. You need your teeth for your lifetime!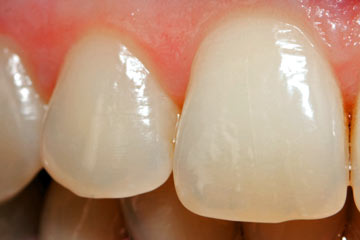 So how do you choose a dentist? Random selection from an online search or just responding to a postcard you got in the mail? We recommend doing a little homework.
Here's some helpful guidance on how to choose a dentist.
First it's best if they are within 10 miles of your home or work, otherwise, you are less likely to make and keep your appointments. Convenience is important. Second, they have to have hours you can work with. They also have to have an appealing, very clean office. You can pay them a visit in advance before choosing them, just let them know you'd like to do so.
Once you've made a selection, it's time to check on their background and training. You can start by finding out if they are a member of the American Dental Association. Seven out of 10 dentists are and so this gives them credibility and is a reassurance for you the patient. Members of this organization agree to abide by the high ethical standards set by the ADA.
When you first call or visit your prospective dentist, ask what degree he or she has. You are looking for a DDS—Dr. of Dental Surgery or DMD—Dr. of Dental Medicine, which are the same degree. Confirm that they are board certified by the ADA.
If you can meet the dentist in person, even just briefly, or speak to them on the phone, that's great because it gives you a chance to get a feel for their personality and client relationships. Are they personable, do they explain themselves well? It's ok to ask questions. A good one to ask is, "what if I have a serious dental issue outside of normal hours, like I crack or lose a tooth?" How does their office accommodate a dental emergency?
It's also very important to find out up front how they bill, and what they charge. What will your costs be? And confirm that they take your insurance if you have it. If you don't' have insurance, do they allow installment payments on higher cost dental procedures? If you need a root canal, do they send you to an endodontist (root canal specialist)?
What's really ideal is if you can identify and speak to an actual client of your prospective dentist, or read prior client testimonials. That is the best feedback you can find. The bottom line is, you can look at online reviews, read about the dentist you've chosen, and gain some insight. But meeting the dentist in person before becoming a client is your best way to know if you will like them and want to use their services for years to come.
As New York City Endontists, we have seen the work of sub-standard dentists and excellent dentists. If you need a referral, call Fifth Avenue Endodontics and we'd be happy to share some names of dentists with you.