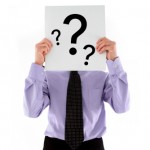 Not all dentists are alike. You obviously have choices when it comes to dental care. Maybe you have not been to the dentist in a long time, or maybe you don't care for your current dentist and would like to make a switch. Whatever the reason, choosing a new dentist is an important decision. So what should you look for and how should you make your choice?
There are many things to consider when choosing a dentist. Obviously you want their office to be in physical proximity to either your home or your workplace. Visit the office to see that it is clean and orderly. Find out what the hours are and make sure that they are convenient for your schedule.
Seven out of 10 dentists are members of the American Dental Association and this provides credibility and assurance for consumers. Members of this organization agree to abide by the high ethical standards set by the ADA.
Determine the education of the dentist – don't hesitate to ask about their degree. You want them to be a DDS—Dr. of Dental Surgery or DMD—Dr. of Dental Medicine, which are the same degree. They should be board certified by the ADA.
You always want a dentist that takes time to explain things and has time to speak with patients. Call your potential new dental office and ask to speak with the dentist. You can make up a dental question if you like. If they seem unwilling to speak to you or don't call back promptly, then you know they will most likely be the same way when you are their patient. Good dentists take a personal interest in their patients' health.
Find out how they handle emergencies outside of office hours. If you crack a tooth or have serious tooth pain when their office is closed, will they see you?
You of course want to find out about fees and payments—what methods of payment do they accept? If you have insurance then you obviously need to find out if they accept it.
If possible, try and speak to some current patients of this dentist. If they do quality work, the work lasts a long time. Low-quality work will decay or fall out in a few years. Good dental work takes time to do so if patients are not with the dentist very long, this is a sign that they may be doing lower quality work. You can also ask if they are or work with an endodontist, which is a dentist who specializes in root canals, and the type of dentist you want should you ever need this procedure.
One last reminder—if you are changing dentists, make sure to ask your previous dentist to provide you with your permanent records so that you can give them to your new dental office.