Endodontists perform a root canal procedure when the nerve inside of the tooth becomes inflamed and painful or when the bacteria enters the pulp of your teeth. The procedure works on the inside of your tooth and the dentist seals the tooth to avoid reinfection. Most dentists recommend this treatment instead of tooth extraction in order to preserve your natural teeth.
How Do Endodontists In Manhattan Accomplish Root Canal Therapy?

The Fifth Avenue Endodontics team has the finest, most experienced, and caring endodontists in the field. We provide the best possible endodontic treatment using the most state-of-the-art technology available.
Do I Feel Pain Before Or After The Root Canal Therapy?

Decades ago that may have been the case, but with modern technology and anesthetics you won't experience any more pain than if you went to have a cavity filled. The pain from a severe toothache, often caused by damaged tissues in the tooth, can be easily remedied when an endodontist removes the damaged tissue through root canal treatment. In addition, endodontists are experts in pain management, and most cases can be treated quickly and comfortably.
How Is The Endodontic Procedure Done?

Should you seek New York Endodontic Therapy, here are some steps to expect:
Tooth examination: Your endodontist does a detailed diagnostic examination with the aid of a digital X-ray and a 3-Dimensional CT scan. After the tooth is numb

ed with a local anesthetic

, the specialist places a dental dam

over the tooth

to protect it and keep it clean during the surgical procedure.

The endodontist will make a small opening to gain access inside of the tooth and clean and shape the root canal.

Finally, the endodontist fills the root canals with a biocompatible material.
The dentist or endodontist seals the inside of the tooth and uses a temporary filling to close the opening.
In certain circumstances, such as when your tooth lacks proper structure, the specialist will place a post inside the tooth.
Is Root Canal Treatment In Manhattan, New York, Expensive?
Different determining factors depend on how much you will pay for a root canal procedure. In Manhattan, the price varies depending on the tooth. Molars, for instance, are more complicated to treat as compared to simpler front teeth. If you have dental insurance it could help to offset some of the costs associated with the root canal treatment procedure. However, root canal treatment is still the best option for saving infected or inflamed teeth and maintaining your natural smile. 
Do You Require Special Care Post Endodontic Treatment?
You must maintain good dental hygiene to avoid complications:
Brush and floss often.

Avoid chewing or biting using the treated tooth until you see your dentist.

Frequently examine your tooth so that you can quickly consult the endodontist or a dentist if any issue arises

.
Experiencing pain or need immediate help?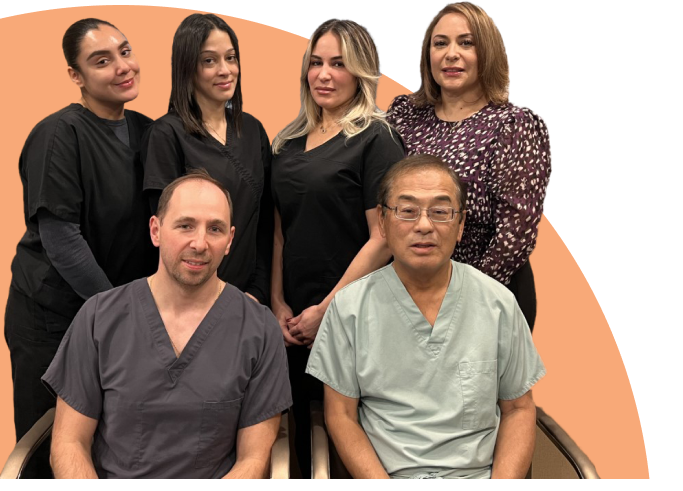 Our priority is not just your teeth. We welcome and care for you just like family.